Book Teaser: Courage in the Clutch
Dave Carney was sitting at a table on the deck outside at the Hazeltine National Golf Club in Chaska, MN.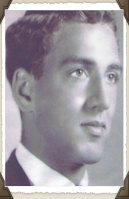 He was looking down the eighteenth fairway to catch a glimpse of Rae Armstrong. Rae has a reputation as one who has courage in the clutch, delivers at gut check time and plays great under pressure. She has won many tournaments by stepping up and finishing strong when her opponent choked. Her fans nicknamed her "the closer."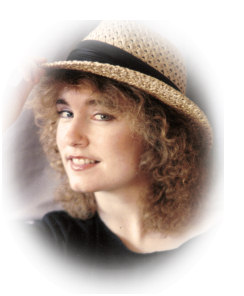 Rae has a sweet swing, despite using a prosthesis where her left arm had been amputated after doctors discovered bone cancer. It seems ironic to some that her name is "Armstrong." Maybe it is not so ironic, since her short arm has become a source of strength in her game and her personality.
Dave saw Rae approaching the green. From less than a hundred yards away, Dave saw her swing - the perfect swing. It was smooth and simple with no extra motions or effort to cause the ball to spin out of control. It was fluid and graceful, and the ball flew straight. She made it look easy. Dave thought, "That is all there is to it. Do only what is necessary to get the ball to the target. Eliminate the sideways movements and reduce the tension in the arm muscles. The tension and extra movements get in the way." Her ball settled within a few feet of the pin.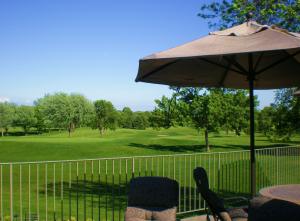 He wanted to learn from everyone who could teach him something about playing under pressure. Rae's success on each shot indicated that she was on to something really important about the perfect swing, something he wanted to learn how to do. If he had a sound and simple swing that could be performed under pressure, he believed that he would be halfway home to becoming a clutch player. He wanted to learn how to play without choking, play in spite of nerves, play without distractions. Rae was known for her positive attitude and amazingly consistent focus, even more than her unusual equipment and steady perfect swing.
Dave never saw her swing before the amputation, but she had been a great golfer in high school before cancer. Having one strong arm and only part of another was not going to stop her. Rae was still only 22, but she had a reputation as a "phenom." She was well known and widely respected in the golf scene at Hazeltine. How could anyone resist appreciating her amazing golf skills, her winning smile and her compelling charisma? Dave was attracted to her charisma because he did not think that he had much charisma himself.
---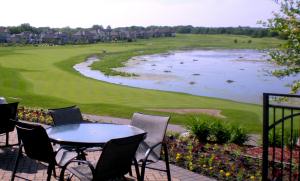 Rae shares insights with Dave about having courage in the clutch. She asks him probing questions to explore his sources of anxiety. He recognizes many sources of rejection in his life that have contributed to his fears. Class issues, disability and cancer provide Rae and Dave with different experiences that hold life lessons for them both.

Each thinks romantic thoughts about the other as these discussions bring them closer together. Deep conversations during golf rounds morph into a romantic relationship. There is something about her energy, her smile, her beauty that is almost overwhelming to him. His heart beats a little faster around her. They share spiritual journeys, compassionate missions and fulfilled dreams.
---
You will be inspired by this romantic Christian novel that is set against the backdrop of golf.

Want to print publish it? Email Georgina@wlwritersagency.com to negotiate a contract to publish Courage In the Clutch.





Courage in the Clutch by Gary David Ritner
Phone: (651) 329-7829 | gary@garyritner.org

SaintSavers, Inc. © All Rights Reserved 2007